The Story of Why, When and For Whom
 Haitian Street Art


Our website Haitian Street Art was founded on 5/11/2015 by Haitian brothers Donald and Philippe Leveille to promote, encourage and support artists in Haiti.  Donald and Philippe were born and raised in Port-au-Prince Haiti and were always fond of art.  Growing up they took drawing and painting classes at a local art school and were made aware of the struggles of the "street artists" that did not have a proper setting to expose, promote and sell their art.  Because of the lack of resources they are often discouraged to express their creative side in new works of art and often become a repetitious factory and reproduce similar art pieces to provide for their families.  Being young college students, we did not have the financial resources to purchase gallery quality pieces and were drawn to the less reputable forms of art.  Our collection grew slowly yet steadily, with each art piece carefully chosen for beauty, quality and inspiration.  This collection was the awe of our friends and family, art lovers from different backgrounds and even at the root of envy.  We were often asked to purchase art pieces for our foreign friends and Haitian ex-pats that did not travel to Haiti as often as we did.  This was rewarding and heart wrenching at the same time, for it was hard to part with these beautiful art pieces that we had so carefully chosen.  

The redundancy of these paintings often led us craving for new and unique styles.  In 2015 we decided to search for these artists and form relationships with the vendors and artists to figure out what we could do as entrepreneurs to increase the quality and diversity of their artwork.  After several round tables we were able to conclude that to spend more time in the creative process they would need a medium to sell their art in an organized worldwide setting. By partnering with the vendors and artists, we believe that an online store will expose Haitian art worldwide, and provide a convenient method for all art lovers of purchasing and supporting our beloved Haitian art.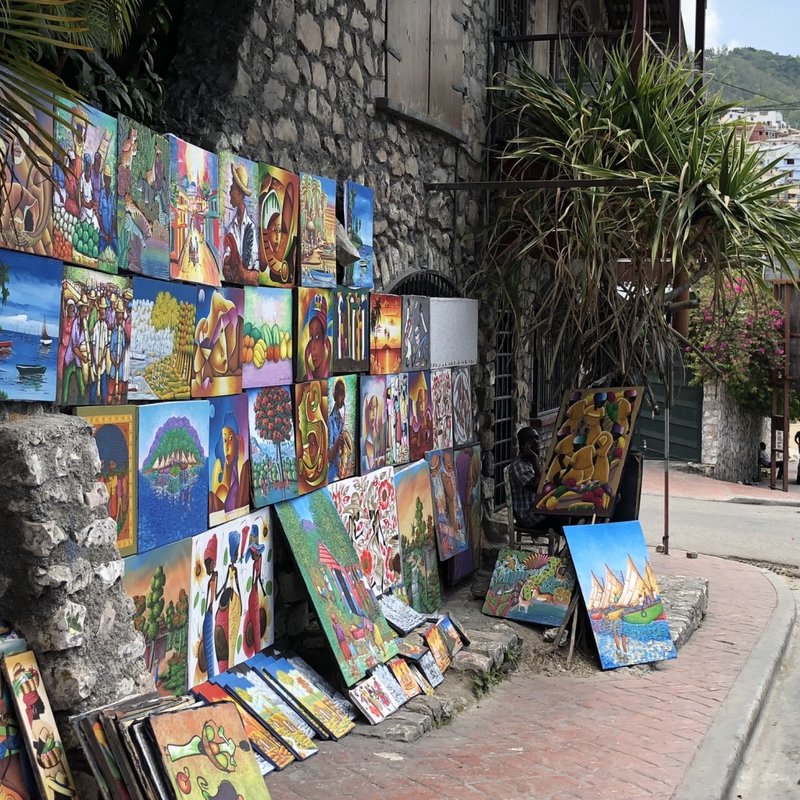 As our collection grows and customer base increases we will continue to find different ways of helping and supporting our artists. One experience that extremely saddened us was learning from other artists that one of our favorite artists had given up on making art. We were told that due to financial hardship from trying to provide for his family by selling art, this artist was instead selling charcoal on the street and still suffering. Therefore due to our love for Haitian artists and the beautiful art that they make every day we hope you enjoy and purchase from Haitian Street Art.
Written by:  Donald Leveille